Long-standing Detroit URC Partner Margaret Dewar featured in Detroit Free Press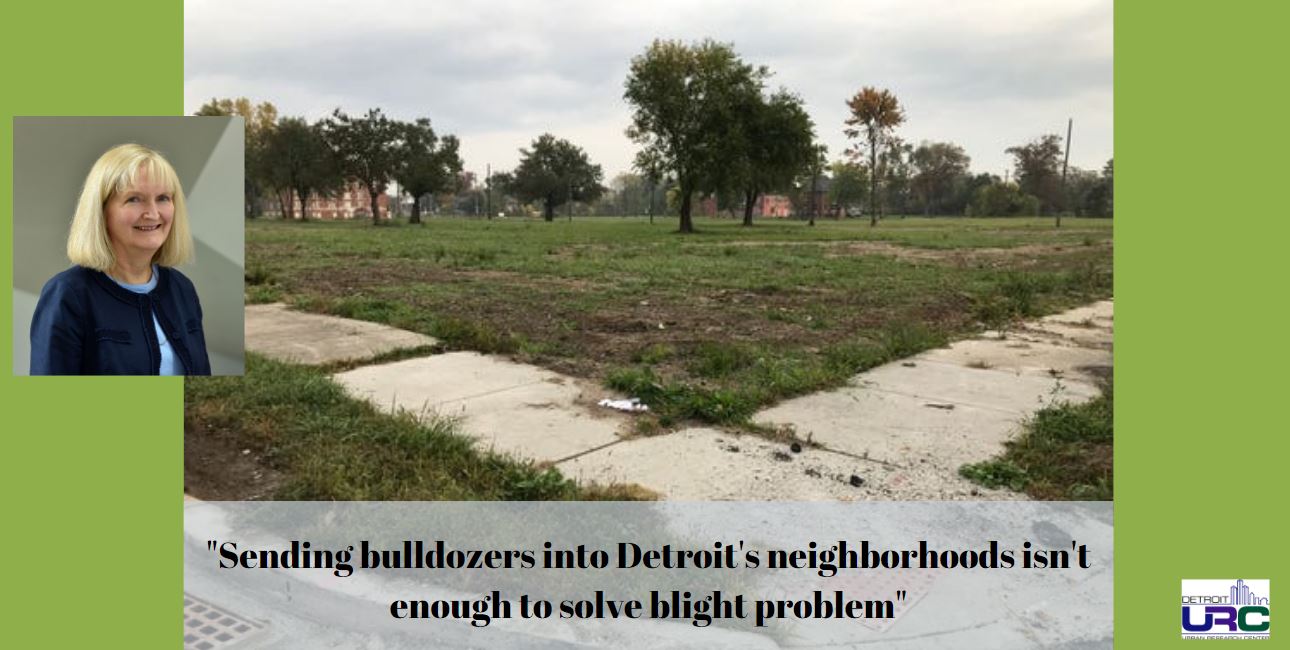 Today we focus on the work of 2017 Poverty Solutions - Detroit URC grant recipient and longstanding Detroit URC partner, Margaret Dewar, who was recently featured in a Detroit Free Press article on urban blight in Detroit.
"Much more effort is needed to stop the foreclosure of owner-occupied structures. Work is essential on stopping the flow of structures into the condition where they have to be demolished." To read the whole story, click here.